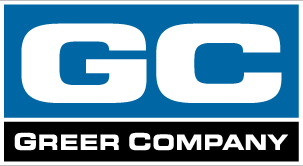 TWG (who acquired Greer Company) manufactures electronic products that yield reliable, efficient solutions making your business, your job, and your day-to-day life, easier and more productive. TWG's Load Moment Indicators (LMI), also known as Rated Capacity Indicators (RCI), deliver the industry's most reliable electronic monitoring technology to help operators avoid overloading events and unseen obstacles with the fastest LMI calibration time in the industry. Backed by over 40 years of field proven expertise, and the industry's fastest calibration time, our LMIs will make any job easier.
Search the vast inventory available here at Basil Equipment with the knowledge that we can uniquely provide expedited shipping so your jobs stay on schedule. If you are interested in a full Greer Load Moment Indicator (LMI) system, please fill out the form below to be contacted by our team with a quote.
If you are interested in ordering a whole system, please fill out all the required information below, and our team will contact you shortly with a quote. The provided information is necessary to configure the hardware and software correctly.